din daten dudero
---
:pcb
This is a ciat-lonbarde instrument. The pcb was designed by meng-qi. The pcb was purchased from modular addict and was assembled during January of 2018. Had to source parts myself.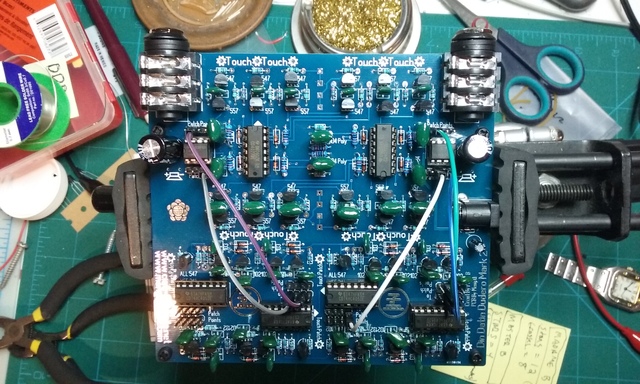 :enclosure
The idea for creating an enclosure began in 2019. I was able to stick pretty close to this initial idea, but some tweaking was needed as the project progressed.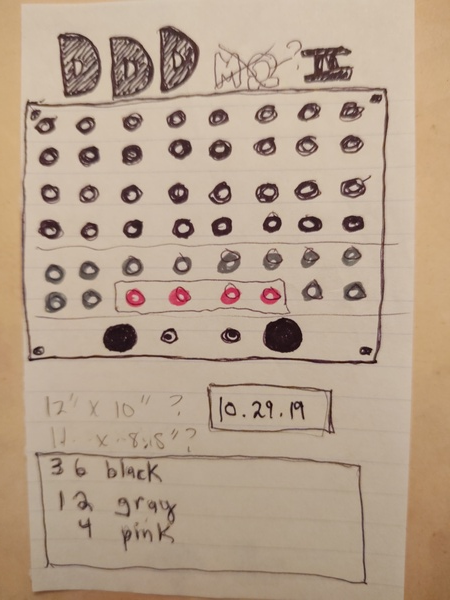 :drilling
The enclosure required drilling gobs of holes in acrylic sheet. My strategy was to tape both sides of the sheet with blue painters tape. Next, I started with a small dremel bit and gradually increased drill bit sizes. Finished holes with hand reamer.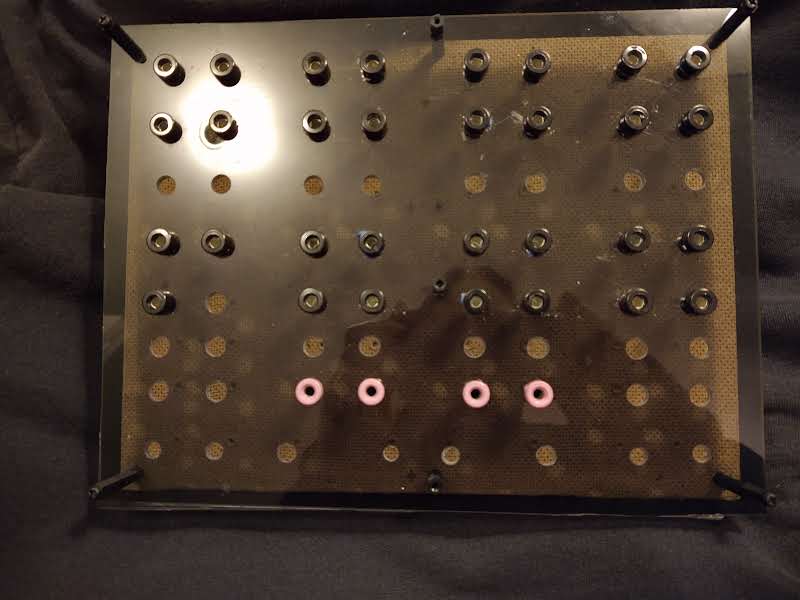 :wiring
Wiring was done during November of 2019. Infernal Spaghetti (it got much worse).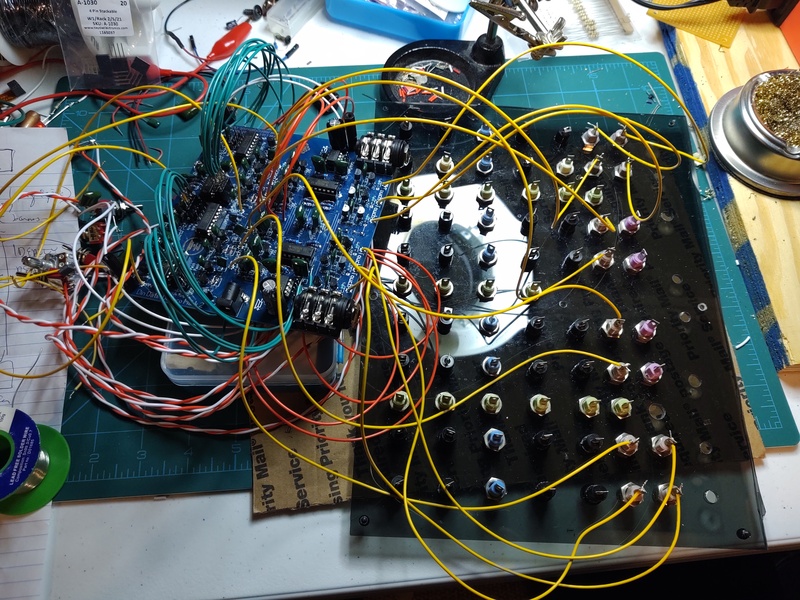 :finish
The project was finished up in December of 2019. Modifications include six capacitor selector switches and two potentiometers. The idea for both of these came from mudlogger.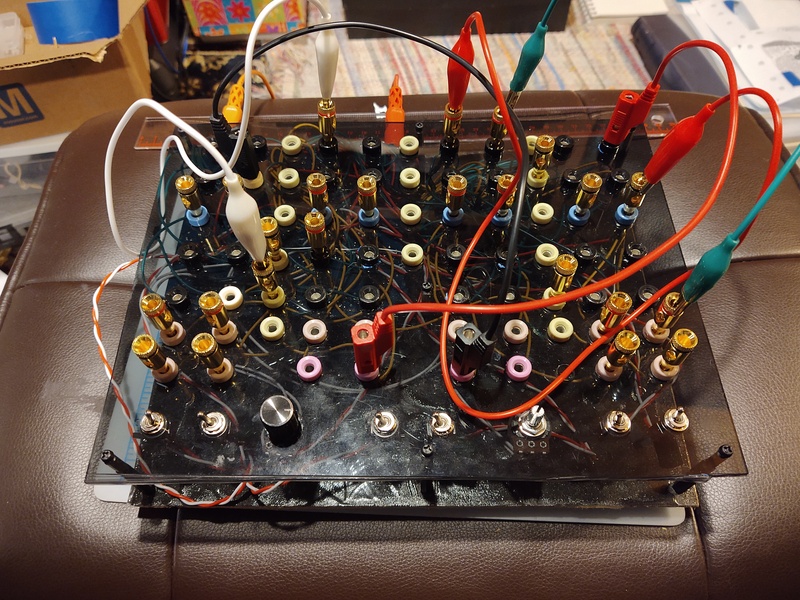 ---
hem stuph
---
17 Jun 2020 06:49:56 AM - created